Conn Experimental Model 23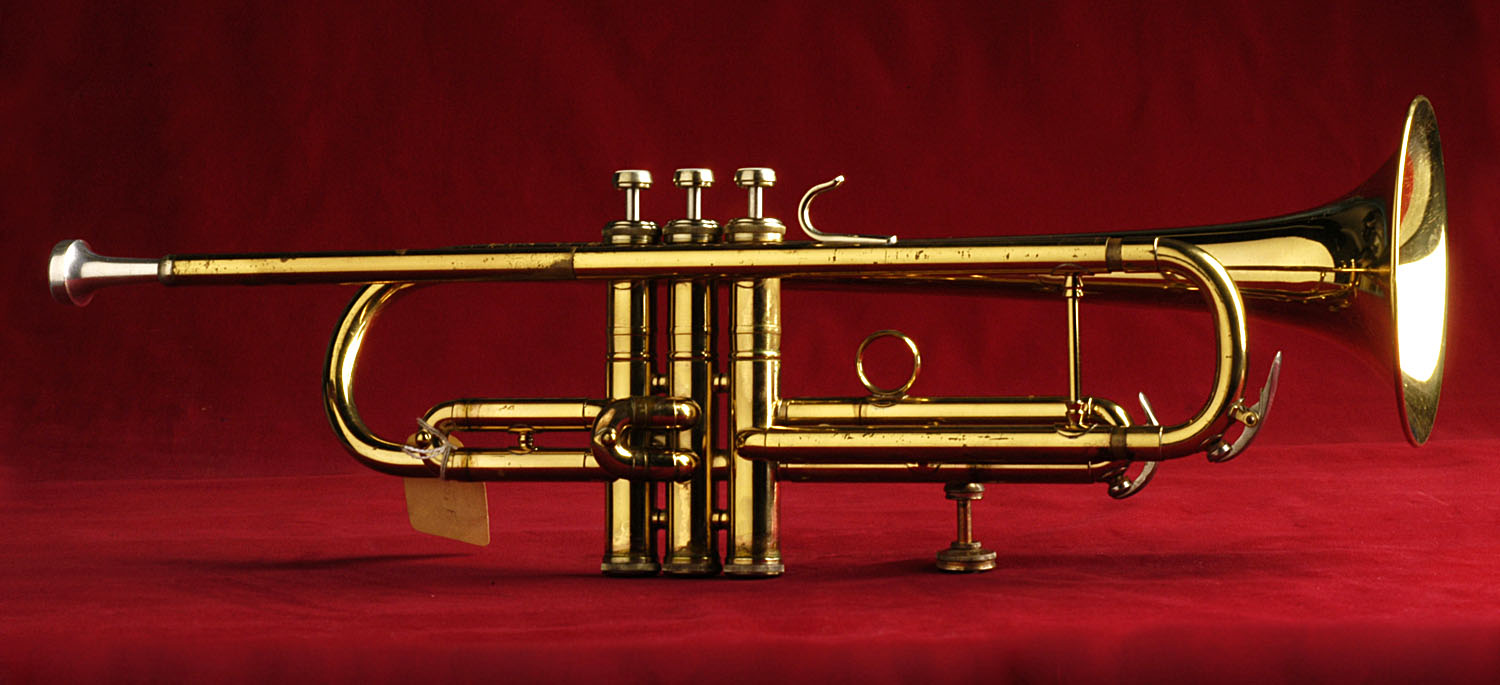 Date: 1952. Photo courtesy Randy Cole. (Double resolution).
We can see a few things in the picture. First, it takes a short shank cornet mouthpiece. The proportion appear to be reasonably normal except for something that isn't very obvious in the picture: the bell braces are a perhaps twice as long as would normally be the case, causing the bell to be offset from the rest of the instrument by about 2½". The bell size is 5-1/8" and the overall length of the instrument without the mouthpiece is 18-7/8". The leadpipe separates in the middle on this instrument, and since there is no brace between the bell and the first section of the leadpipe this is probably intentional. This instrument does have a serial number, dating it to 1952. The bell is engraved with the number "23". The bore size is a #1 (0.438").
Randy Cole, who took the picture, describes "its unusually fine sound and playability. The horn is exeptionally lively, with an unusual resonance - it quite literally hums in your hands."
Since this picture was taken a subsequent owner has vandalized the instrument by stripping the original lacquer and silver plating the instrument. Since this is probably the only instrument of this model, that means that there are now no original versions of this instrument left.