Conn Experimental Model 21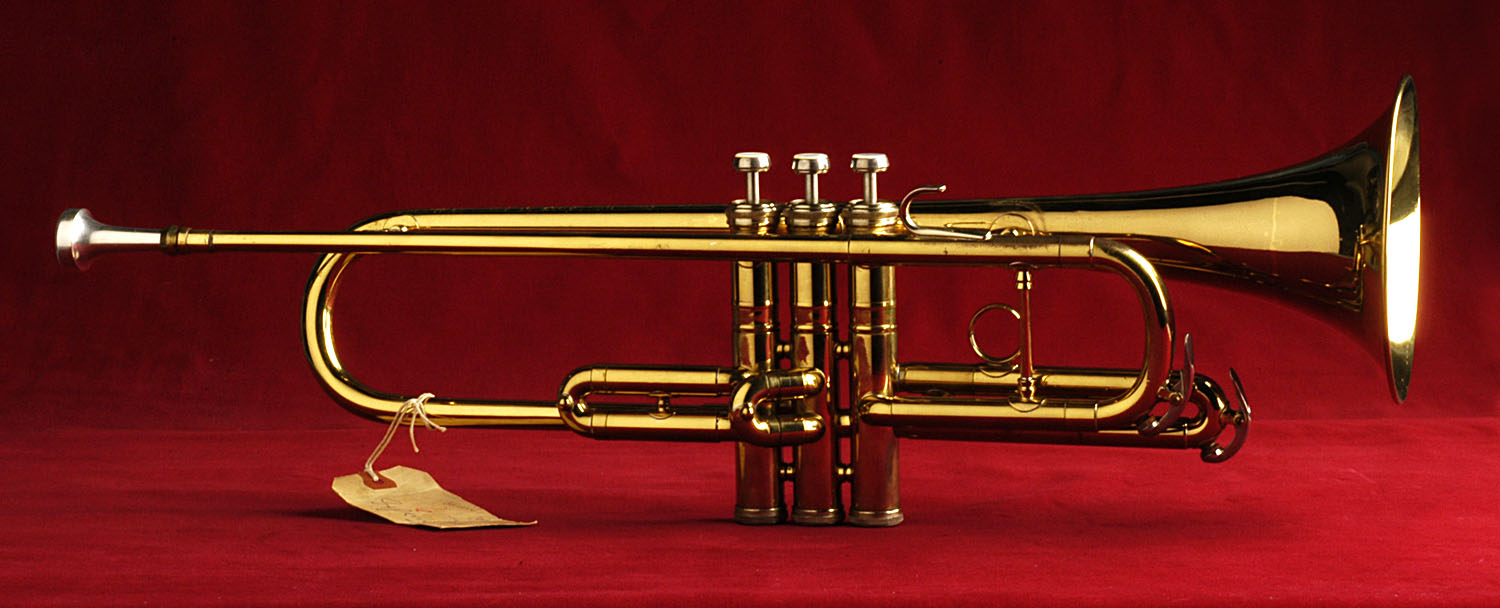 Date: 1952 (suspected). Photo courtesy Randy Cole. (Double resolution).
We can see a few things in the picture. First, it takes a short shank cornet mouthpiece. The valve casing is set far towards the bell and the bell has a large throat. The bell diameter is 5¼" and the overall length of the instrument is 20¼" without the mouthpiece. There is no model number but the bell is engraved with "21". This instrument also doesn't have a serial number, but the style of the valve caps suggests a production date between 1952 and 1955. Since the instrument listed separately as "Model 23" does have a serial number dating it to 1952 and this "Model 21" and the "Model 23" are so close, I suspect the instrument pictured here was also made in 1952. The bore size is a #1 (0.438").
Randy Cole, who took the picture, says the sound is "very dark, exceeding some flugelhorns in richness and warmth. Exceptionally dark and resonant with a brooding mellow tone. Similar to a flugelhorn but easier to articulate." Here is a hypothesis: Could this be an early attempt at a cross between a cornet/trumpet and a flugelhorn? If so, it would a "flurnet".