Conn Experimental 77A Connquest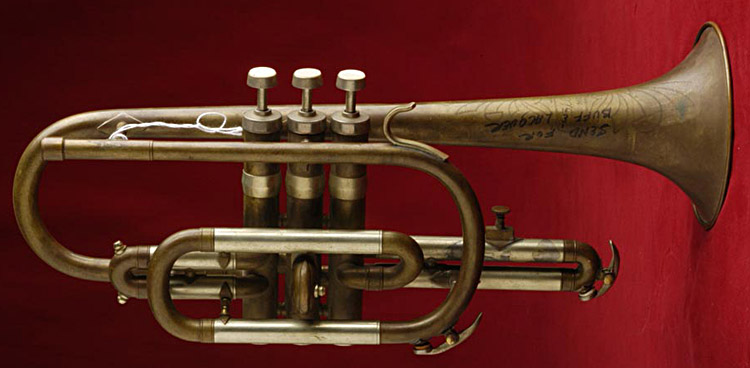 Date: 1956. Instrument owned by Dennis Goecke. Photo courtesy Randy Cole.
This is a 77A Connquest that is very close to the production model, except for a few details: the band of nickel plate around the valve casings, the 3rd slide has more nickel plating and the 2nd slide is perpendicular to the valve casing as opposed to the bent towards the player. There might be other differences not obvious in this picture of course. The bell is engraved with the text "Model 200".