Conn 58B New Era with 4 detachable bells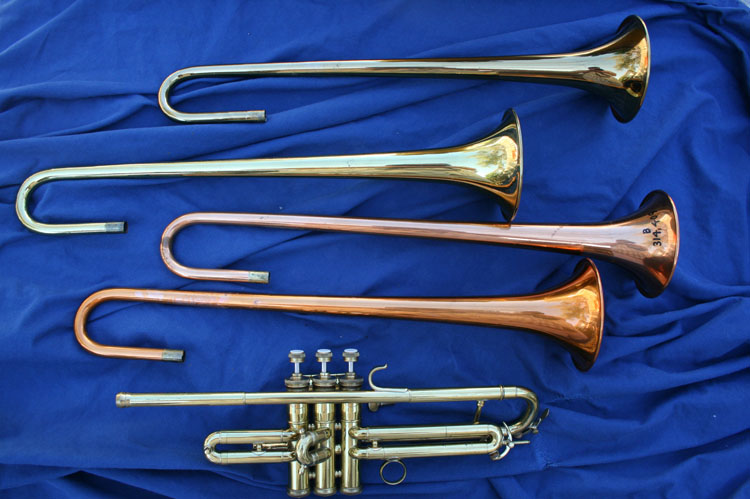 Date: 1936. Photo courtesy Centex Brass.
This is for all intents and purposes a standard 58B New Era trumpet - except that it has four detachable bells. The bells are probably from top to bottom a bell with a lower than 70% copper content, then yellow brass (70% copper, the standard alloy for brass instruments, also called "cartridge brass), red brass (90% copper) and Coprion (100% copper). Presumably this was an experiment by Conn to either determine or demonstrate the difference in sound a different bell material would make. It is interesting to note that this instrument predates the appearance of the Coprion bell by two years, at which time Conn used a standard 22B and gave it a Coprion bell thus creating the 12B.