Conn 24H Artist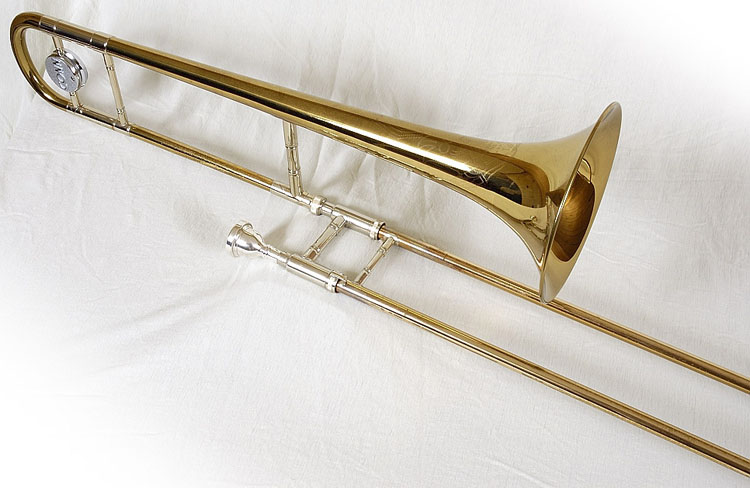 Date: 1961. Owned by William Janning
In 1958 the 24H was reinstated as the 24H Artist. Slightly different styling but probably essentially the same instrument: 7" bell, #2&frac12' (0.484") bore. The instrument pictured here appears to have been relaquered, judging by the engraving on the bell.
What Conn said in 1963:
Very easy to fill, this trombone has a lighter sound and is well adapted to the demands of ballroom, studio and recording work. The 7" bell is set back, closer to the player, to permit easy interchange of mutes. Polished brass.
What Conn said in 1966:
Easy to fill; brighter sound. Has an "edge" for greater projection. Widely used by television, recording and jazz artists. Setback bell makes it easy to change mutes. Special lightweight slide. Brass bell. Bore size 0.484". Bell 7". Length 46¼"