Pan American 40I Baritone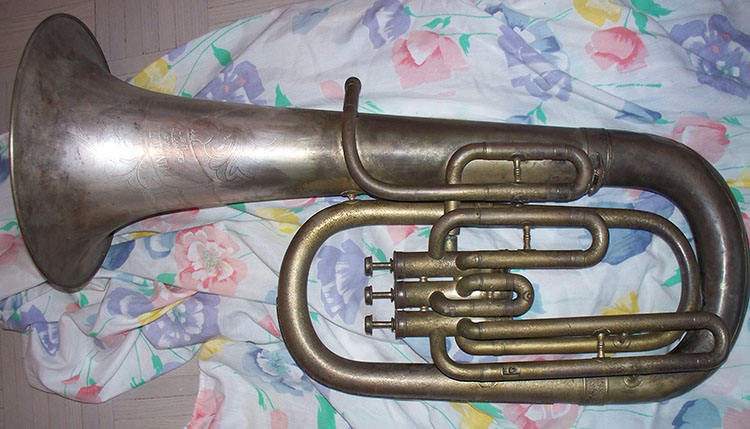 Date: 1920's, owned by Martin R.
The Pan American 40I Baritone was produced between at least 1925 and 1929. It was available in brass, nickel, silver plate or silver plate with gold bell.
What Pan American said in 1925:
The essential part of any band is the baritone player, for with his important harmony parts and his fine solo work, the entire band is practically built around him. His work will be no better than the instrument he uses, and consequently the work of the entire band will depend upon his instrument as well as the player himself.
We challenge anyone to show us a better baritone at any price than this Pan-American model. It possesses to the nth degree the ease of blowing, beautiful tone and balance required by professionals and we guarantee it to be satisfactory for use in any organization.
Don't select any other instrument until you try the Pan-American baritone. It is well proportioned, being 27½ inches high with 11 inch bell and weight only 6 pounds. The standard Pan-American construction details and equipment are of course furnished with the baritone.