Conn 3B Herald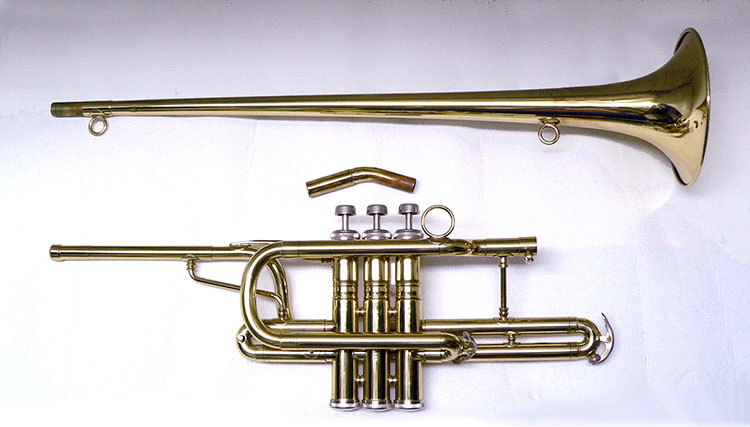 Date: 1957, owned by Fred Cirksena
The 3B Herald has a #1½ Bore (0.459") and was produced from 1956 to at least 1966.
What Conn said in 1957:
Patterned after the famous Victor 6-B trumpet, this instrument adds a flair of showmanship to any musical organization. Finest acoustical qualities and clickless crysteel valves for fast, postive, quiet action. Rings affixed to bell allow use of tabard and school colors or insignia.
Highly polished brass, beautiful nickel trim, protected by long lasting, acid resisting LUSTRE-CONN finish.
Available in satin finish silver plated, brilliant gold inside bell
What Conn said in 1966:
Excellently crafted throughout, a streamlined "herald" trumpet for extra showmanship in concerts or parades. Equipped with special rings for school banner. Length 37½". Bell 5 1/8".