Conn 22K Fiberglass BBb Sousaphone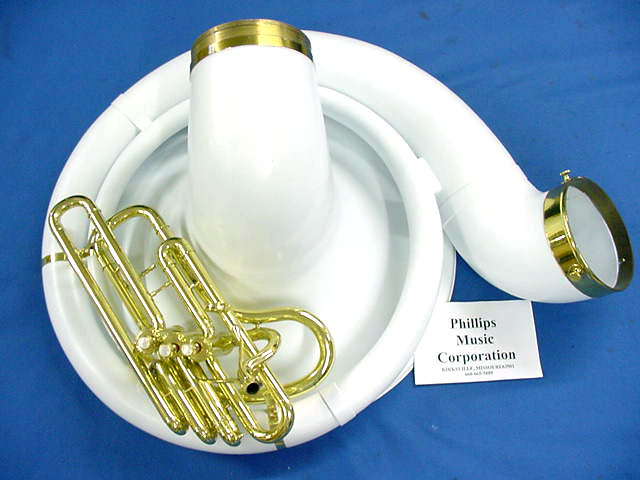 Date: 1964. Owner unknown
The 22K is a fiberglass sousaphone. These days most sousaphones are fiberglass, but in the mid 1960's when the fiberglass sousaphone was new they were quite unusual. The 22K has a 26" bell and short action valves, the 36K has a 24" bell and regular-action valves. The 22K was produced between at least 1964 and 1976.
What Conn said in 1966:
Featherweight sousaphone that even the smallest student can handle with ease. (Weighs only 16 3/4 pounds instead of usual 23 to 30 pounds). Special ABS Polymer detachable bell and fiberglass body are completely dentproof and scratch resistant. Covered by 5-year guarantee. Rich tone quality-darker, centered, easier to produce. Lustre-Conn finish on all brass parts. Bell size: 26".
Return to previous page