Conn 14K Director BBb Sousaphone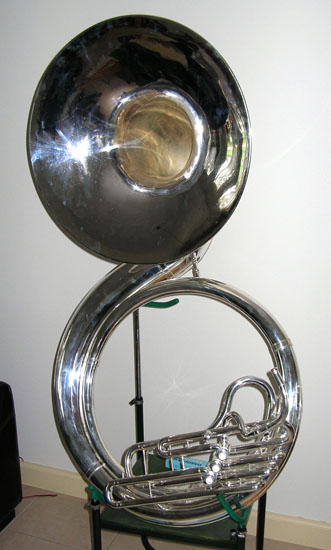 Date: 1955, Owned by Jos van Rooij
The 14K was in production between at least 1955 and 1971.
What Conn said in 1958:
Precision engineered and built with perfect balance and sturdy construction for school requirements. Light enough for field and parade performance but acoustically correct for bass "band sound" and recognized for its fine tuning and even tuned scale. Crysteel valves are smooth, fast and tarnish resistant. Easy to hold, easy to play. Features include: Crysteel valves, hydraulic explansion processed tapers, full 24" bell, weighs only 24 lbs., adjustable mouthpiece bit. High polished brass with clear lacquer finish.
Also available: Silver plate with gold bell.