Conn 14C Director F-Eb Alto Horn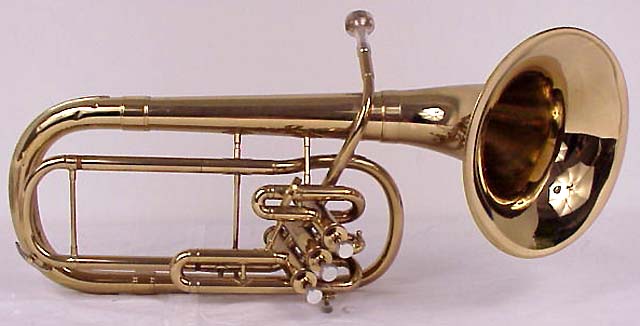 Date: 1967, Owner unknown
What Conn said in 1959:
Popular for field performance even among French Horn players. Adapter available to use standard French Horn mouthpiece on special order. Easy to play, easy to carry in parade or band formations. Features: Crysteel valves, perfect balance for carrying, fine tuning, full alto tone that can be heard, Lustre-Conn finish. Bell size 8". Also available: Satin silver plated with silver inside bell, Satin silver plated with gold bell.
What Conn said in 1966:
The preferred alto horn for concert bands. Specially balanced for ease of playing in parade or field formations. Full alto tone with precise intonation throughout all registers. Brass finish. Bell front. Bell 8".