Conn 82I New Wonder Bb Euphonium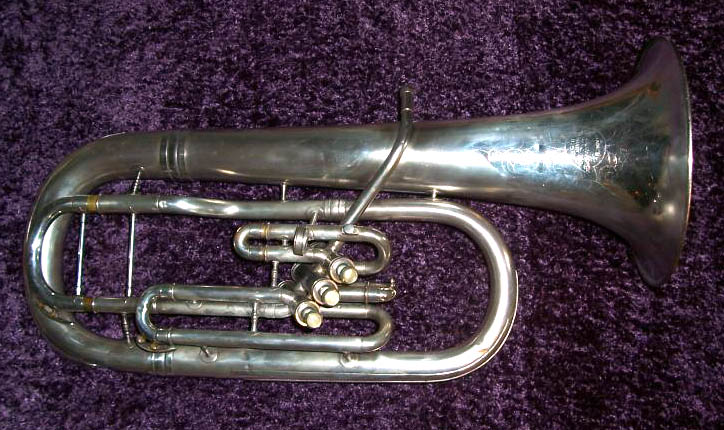 Date: 1927. Owner unknown
The New Wonder family of single, bell up Euphoniums consists of the 80I/81I, 82I/83I (pictured here) and the 86I/87I (see separate page for the 86I). The 80I/81I are three valve top action instruments. The 82I/83I are three valve front action instruments. The 86I/87I are four valve front action. Even numbered instruments are low pitch, odd numbered instruments are high pitch.
What Conn said in 1930:
For those who do not care especially for the Wonderphone or bell-front type of bell, this is an exceptionally popular model. It possesses the same correct design and glassy-smooth inside surface produced by the exclusive Hydraulic Expansion Process, both of which are responsible for the unexcelled, broad, rich, voluminous tone for which Conn baritones and euphoniums are noted.