Conn 72L American Legion Bugle in G-F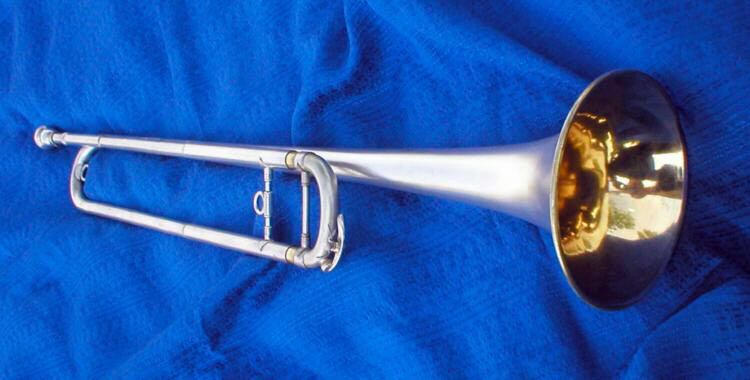 Date: 1930's. Owned by Ormand Jones
Closely resembling a 12L, this instrument is in fact stamped with the model number 72L. Dr. Margaret Downie Banks of the National Music Museum confirms that the model 72L was produced between about 1930 and July of 1942 "when the factory converted from manufacturing instruments to making products for the war effort, although it appears in catalogs until ca.1944 as the company sold from their stock." The 72L has a #1½ (0.458") bore.
What Conn said in 1934:
The long model, sometimes called Herald or Fanfare bugle, is popular with Legion corps. In general size, shape, and bore it is like a fine trumpet without valves. Easy to blow, accurate in scale, beautiful in tone, 28 inches long. Built in G with F slide.