Conn 4D Artist F-Eb Single French Horn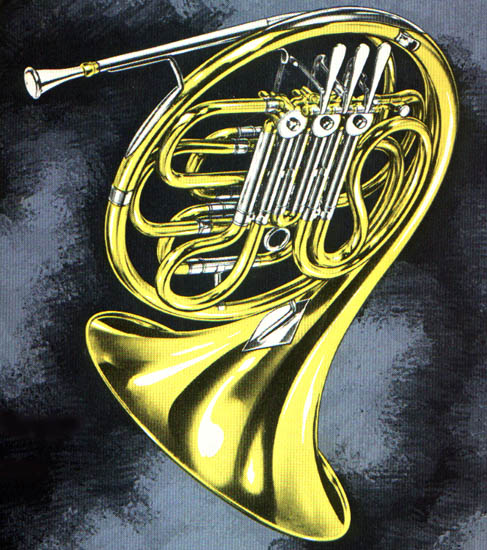 Date: 1956. (Drawing)
What Conn said in 1959:
An outstanding single horn with full horn tone and accurate tuning that only Cali-Bore can guarantee. Tapered rotor valves give smooth, fast action. This combination contributes to the famous easy playing qualities of this model. Features include: Cali-bore, tapered rotor valves, precision tuning, Lustre-Conn finish. Bell size 12 1/4". Also available Butler silver plated with silver inside bell.
What Conn said in 1966:
Our finest professional single French horn. Exceptionally fast response with a full, rich tone that carries and projects. Brass with nickel trim. Bell size 12 1/4".