Conn 25I Connstellation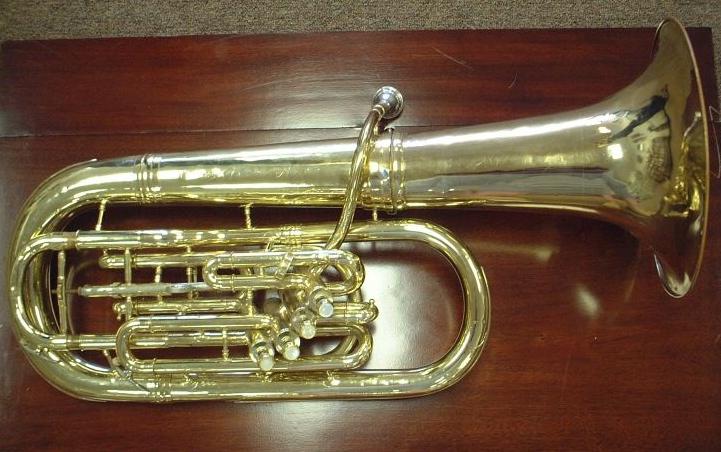 Date: 1959. Owner unknown
Instrument has four valves and a #5 (0.562") bore. The name "Connstellation" is reserved for top of the line models. It has an 11¾" bell and weighs 8 lbs 12 oz. This model was in production between 1959 and at least 1971. he Connstellation euphonium is equipped with a trigger on the main tuning slide, operated by the left hand.
What Conn said in 1962:
First American instrument to have total euphonium sound. Superior intonation, especially in high register. Main tuning slide has trigger. Flat E pull on fourth valve. Interchangeable bells.
What Conn said in 1966:
Acclaimed by brasswind artists as the finest euphonium created. Designed to produce a big full, dark traditional euphonium sound. Quite free blowing. Adapter for baritone or trombone mouthpiece. Four valves. Detachable bells. Brass finish.