Conn 24J Artist Bell Front BBb Recording Bass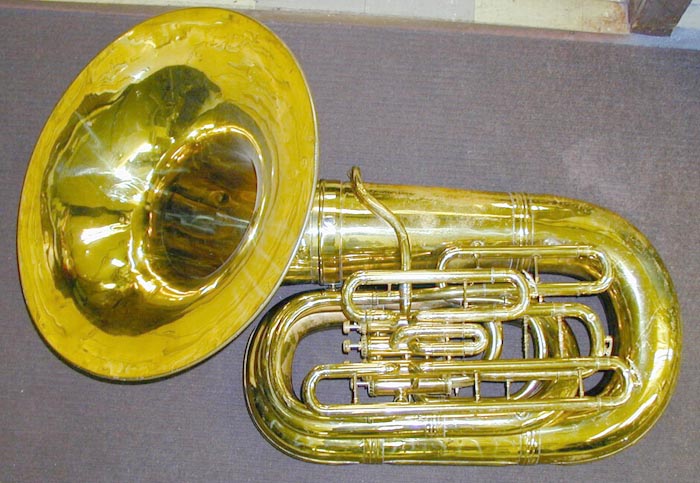 Date: 1965. Owner unknown
The 24J has four valves. Notice that the text below doesn't include the phrase "Lustre-Conn finish".
What Conn said in 1959:
Designed for the player who wants all the qualities of large bore, full bass tone, plus the facility and extra range of the four valve instrument. Fast, short action valves with off-set "comfortable feel" valve stems makes this the ultimate in bass construction. Hydraulic expansion protects bore dimensions, 1/3 shorter action valves, extra range with four valves, Crysteel pin guide valve pistons. Highly polished brass, clear lacquer finish.
Also available: Satin silver finish with gold bell.