Conn 14D Director F-Eb Single French Horn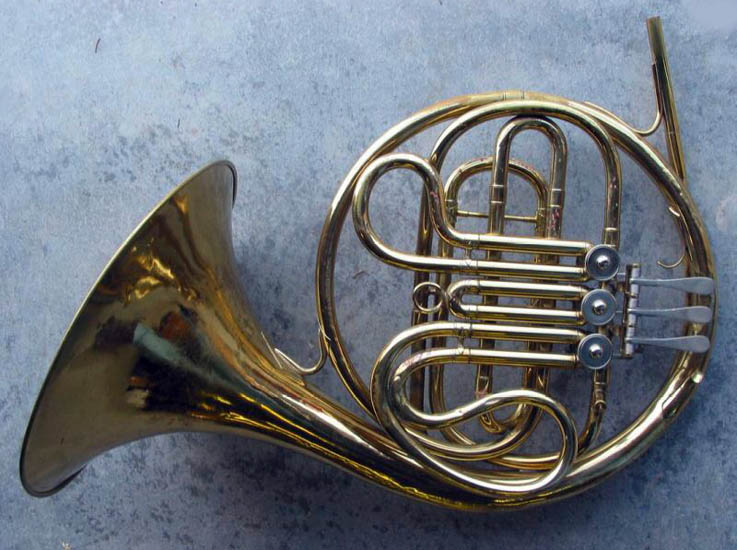 Date: 1968. Owner unknown
What Conn said in 1959:
Designed for the student. Rugged in construction but professional in full bore tone and even scale. Has the Conn famous tapered rotors for perfect port match and free playing. Features include: Tapered rotor valves, balanced tuning, full bore, Lustre-Conn finish. Bell size 12&frac14". Also available: silver plated with polished silver inside bell.
What Conn said in 1966:
Most widely used single French horn for school band programs. Consistently recommended by band directors because it is acoustically and structurally superior to any competitive horn in its price range. Open throat bell helps beginning student get a fuller, more balanced tone. Brass finish. Bell size 12&frac14".